Virtually all web developers, as well as website creators like Wix and Squarespace, will now include mobile responsive functionality as standard when building a new website. More and more visitors – accounting for more than 50% of all global web traffic, in fact – use the web on their mobile devices, doing everything from checking social media to making online purchases, so it just doesn't make sense not to cater to that section of the market. 
But a responsive version of your main site can come with a whole host of problems. For example, it may not line up with what viewers expect to see on your main site. As Richard Bilton puts it on Digiday UK: 
One-size-fits-all has its limitations…It doesn't address the reality that visitors often have different expectations depending on whether they're visiting on desktop or mobile. A mobile experience that's also a desktop experience is essentially neither. 
A simple example of this is that something appearing as a relatively short paragraph on a desktop or laptop will appear as an endless block of text on a much smaller mobile screen. 
So, in 2017, is a responsive website really enough to satisfy mobile consumers? 
Sites Vs Apps 
While a website offers myriad advantages in terms of SEO and customer acquisition that an app doesn't – it's pretty unlikely that new customers will stumble across your business in the app store unless you target some very specific search terms in your app store listing(s) – using an app builder, or creating one from scratch, can reduce friction in many different ways. 
For example, apps are much better at "remembering" users; there's no need to log in to your accounts every time and, if you have the appropriate settings enabled on your phone, they can remember all of your payment details too. You can even make purchases as big as flights with just a couple of taps using Hopper's Quick Tap booking: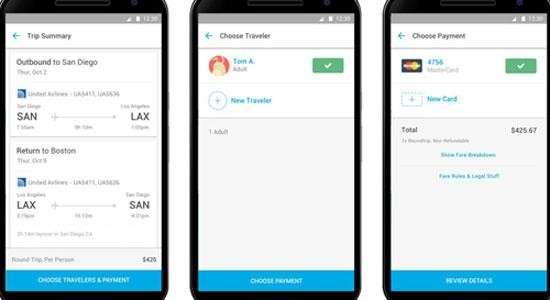 Even though mobile use represents around 50% of global e-commerce traffic, it accounts for just 27% of purchases. In other words, features like Hopper's expedited checkout process and Amazon's "1-click ordering" have elevated customer expectations of how quickly they can go from browsing to purchase. Research from Criteo indicates that apps convert 20% better than desktop sites as they can help to significantly reduce checkout time, reducing levels of cart abandonment as a result. 
Mo' Code, Mo' Problems 
Adding a range of @media queries to alter the appearance of your existing site is the most common way of preparing a responsive version. But it can be a lengthy process, and even the most dedicated webmaster might make some mistakes along the way. 
Get everything right, and you still risk users encountering errors as new smartphones and tablets with different screen sizes are released unless you go back and update your codebase to cater for every single device on the market. Using an app builder, on the other hand, can reduce the work associated with creating a multi-platform offering. 
Despite that old adage, size really does matter when it comes to building responsive sites. Tasks like shrinking down large images (or hiding them altogether) and scaling content for display on a mobile device, take time. And because smartphones have far less processing power than a laptop, desktop or even a tablet, this can result in long loading times for users. 
And if you've ever clicked "Show full site", or words to that effect, at the bottom of a website then you'll know that responsive websites don't always contain the information that users need. Going from a responsive experience to viewing a full site on mobile is jarring and creates an inconsistent user experience. 
No More Messy Messaging 
Odds are that, even if you offer live chat support on your main site, it may not look so hot on a responsive site. Live windows (not to mention those pesky cookie consent popups) often dominate the layout of a responsive site, through no fault of the site owner or chat software provider, but simply because they need to take up that much space to present all of the necessary information.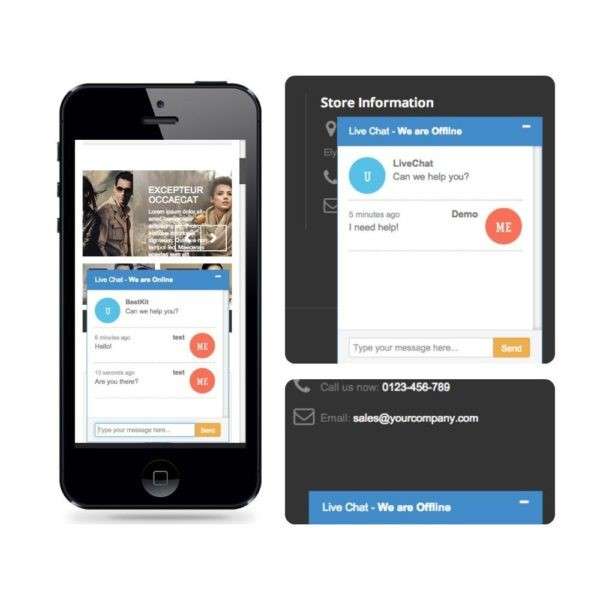 Using an app instead of a responsive site opens up a few more options. Rather than sticking with a Help tab and contact form for customer queries, apps enable native features like a chat messaging center. Here's what my company's app builder's messaging function looks like: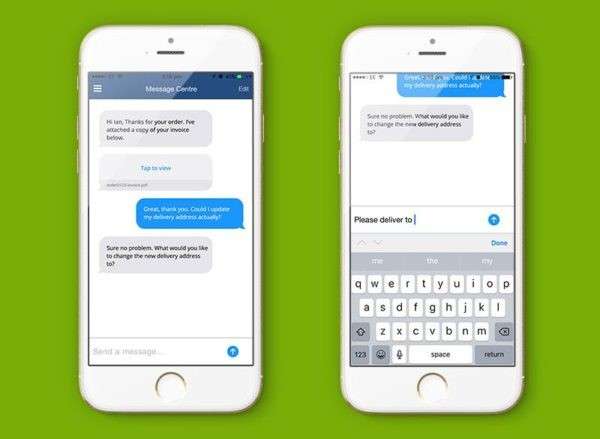 Loyalty Schemes Done Better 
Gone are the days of rubber-stamping physical loyalty cards, or almost gone at least. And that's a very good thing since loyalty cards have always been fundamentally flawed – "Lose your card and there's nothing we can do about it. Sorry." – and are ripe for abuse if someone is able to successfully imitate the stamp used by a particular company. 
To stick with the example mentioned above, Nando's replaced their (often stolen) rubber stamps with an electronic loyalty scheme that's available via their app. This allows users to check whether they have any active rewards, how far they are from their next reward, add reward codes from physical receipts and use their smartphone in place of their physical card.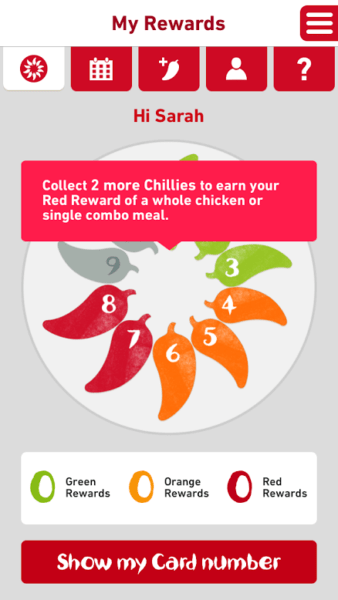 In other words, it's far more functional than a physical card. While it would theoretically be possible to include all of this information on a responsive site, providing it in a native app is a much more robust, user-friendly and tamper-proof solution. 
Feel The Power Of Push Notifications 
90% of SMS notifications are opened within 3 minutes of delivery, but in order to send them you a) need to collect customer phone numbers* and b) will incur costs either for yourself or for your users. 
That comes with its own set of data protection concerns, which can be time-consuming for businesses of any size.

 
Using push notifications about upcoming sales and promotional events is a powerful way to reach consumers, one that's much more difficult to ignore than an email, and it's about as close as you can get to SMS without the above disadvantages associated with text messages. 
That's not to say, though, that you should be bombarding users with notifications all the time. Prisma sends out infrequent notifications – about once every month or two – alerting users when they have new filters available and, occasionally, when the app is having problems.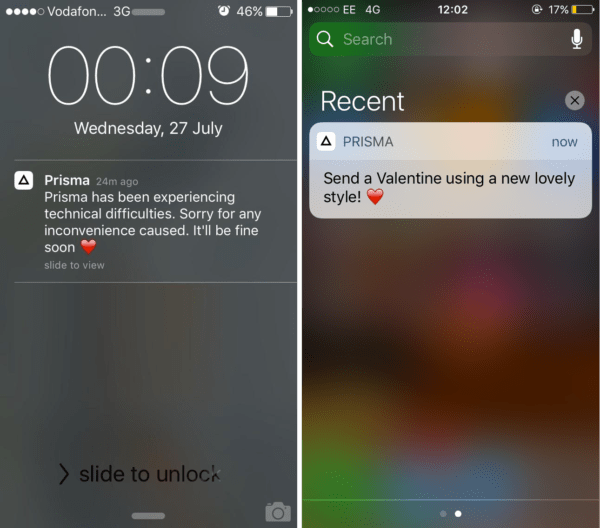 And it's worked incredibly well for them; they have a zero-marketing approach and have grown solely through word of mouth to the tune of millions of users just weeks after launching. As of July 2016 it had in excess of 1.5 million users, in part thanks to using notifications to remind installers of its existence. 
Plus, using push notifications lets you do things you can't do with a text message. For example, you can deep link to content in your app like a coupon or a new item for sale. If you really want to get clever, you can also use geofencing to send customers offers when they're nearby. 
Conclusion 
Even after reading all of the above, you may still be thinking "my business doesn't need an app." Readers of a certain age might remember a time they thought the same thing about whether or not they needed a website. 
While using an app builder, or working with a mobile developer to create a custom app, isn't necessarily the right move for every single business out there it IS one that's worth considering if you're investing a lot of time and/or money into maintaining a mobile or responsive version of your website. Especially if you're interested in: 
Maximising customer retention and reducing cart abandonment

 

Reducing errors associated with ongoing maintenance of a responsive codebase

 

Offering native live chat to users or potential customers

 

Creating a compelling loyalty scheme

 

Using notifications for promotion of offers or new products

 
But that's not to say that creating an app means you'll automatically have an easy ride. 
The average American has 27 apps on their smartphone, and that number has been the same for the past 4 years. By the time you work your way through the usual suspects like Facebook, Twitter, Instagram, YouTube, eBay etc. that most people have on their phones, you can imagine how stiff the competition is to score one of the remaining spots. 
If you grab one of those spots, though, then you're in a great position to forge excellent relationships with your customers.